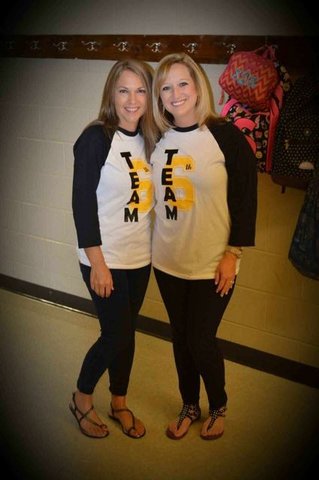 Phone: 2567762874
Email:
Degrees and Certifications:
Tennessee Technological University August 2006-May 2007• Education Specialist: Instructional Leadership• Graduated Magna Cum Laude Tusculum College August 2004-December 2005• Masters of Education: K-12• Graduated Magna Cum Laude University of Tennessee at Chattanooga August 2001-December 2003• Bachelor of Science: Human Ecology/Child and Family Studies PreK-3rd• Graduated Magna Cum Laude• Honor Society Chattanooga State Technical Community College August 1999-May 2001• Associate of Science: Early Childhood Education• Graduated Magna Cum Laude• Honor Society• Tutored remedial math courses in the Math Center North Jackson High School August 1995-May 1999• Advanced Academic Diploma• North Jackson Board of Directors• Jackson County Youth Leadership• Scholarship Recipient• Beta Club, Math Team, Spanish Club, Dual Enrollment
Mrs.

Heather Thomas

Heather S. Thomas

Thomash3@jackson.k12.al.us

OBJECTVIVE

Through formal training and fourteen years' experience, my goal is to provide meaningful learning opportunities for

ALL students.

EXPERIENCE

Woodville High School 2009-Current

Woodville, AL

First & Sixth Grade Teacher

-Supervised and trained two student interns and numerous student observers

-EL Team member, Technology Team member, Budget Committee, Advocacy Group leader, Math Team

Leader, Robotics Instructor, CIP Team leader

-Leader and organizer of annual events: Vocabulary Parade, Read Across Woodville, Winter Wonderland

Showcase, Homecoming Tailgate, etc.

-Formative Assessment Selection Committee for JCBOE

-Lead Teacher of Woodville's 21st CCLC after school care and summer camp programs

-Preceptor for University of South Alabama College of Nursing

-GreenPower Engineering (STEM) collaborative team member

-Started a PTA that had been inactive for 5+ years, served as President and Vice President

-Organized and lead a Campus Clean Up day where all the halls, doors and some classrooms were painted,

restrooms deep cleaned, a pergola was built over the outdoor classroom, etc.

Hazel Green Elementary School 2008-2009

Hazel Green, AL

Temporary Third Grade Teacher

Woodstation Elementary School 2004-2008

Rock Spring, GA

First Grade Teacher/Second Grade Teacher

-Supervised and trained one student intern

-SACS Co-Chairman

-Behavior Team member

-Lead Teacher of Second Grade

-Woodstation Cheerleaders Coach

Family Resource Agency of North Georgia 2003-2004

Ringgold, GA

Certified PreK Teacher

-Worked closely with Head Start and OSR (Office of School Readiness) to provide a developmentally

appropriate learning environment

University of Tennessee at Chattanooga Children's Center 2001-2003

Substitute Teacher

HONORS

• Eight Time Grant Recipient

(3 JCEA grants, Target Field Trip Grant, River Gorge Explorer Grant, 4 PPG Grants)

• Supervised and trained three student interns

• Six Time Academic Scholarship Recipient

• Graduated with Honors for each degree sought
Teacher contact information, classroom management plan, course descriptions and grading policies, etc.
Reading & Language Arts Resources

Get access to spelling practice, reading story skills of the week, vocabulary, story sequence, etc. all in one palce.

Whooo's Reading

To replace AR (Accelerated Reading), a multiple choice format to quiz students' comprehension, we are utlizing Whooo's Reading. Students write book reviews and answer open ended questions about books they've read independently. Students can also earn Pizza Hut Book It certificates for completing their reviews on this site.

IXL

Students are assigned math and science IXL lessons and earn daily grades for mastery of the assigned skills and activities.