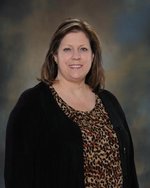 Phone:
Email:
Degrees and Certifications:
Ms.

Bonnie Franklin

English 10, English 11, English 12, English 9


Education
I attended first through ninth grade at Skyline School and then graduated from Scottsboro High School. I married my senior year and was a homemaker and mother for many years before I decided to become a teacher. I attended Northeast Community College for two years and then received my Bachelor of Science in Education from Athens University. After graduating from Athens, I received my Master's Degree in English from the University of Alabama. I am highly qualified to teach English and Language Arts in grades 7-12.


Experience
I did my student teaching at Woodville High School. I taught 12th grade English for a semester at Scottsboro High School for a teacher on maternity leave. I was hired at North Jackson High School and taught 10th grade English for a semester. In the fall of 1997, I transferred to Skyline High School. For several years, I taught Alabama History and English. Since that time I have taught English/Language Arts at Skyline.


Bio
I was born and reared at Skyline. My parents are Viola Manning and the late George Manning of Skyline. I had a wonderful childhood and grew up with my siblings Bruce Manning, Dale Manning, Karen Allen, and Phillip Manning. I have three fantastic children, Amy, Richard, and Emily. Amy teaches 5th grade here at Skyline School. She is married to Adam Wright and they live in Scottsboro. Richard lives in Marietta, Georgia and is married to Rachel Jones. He works with the Marietta Fire Department as a firefighter and paramedic. They have one son, Samuel. He will be two in July 2013, and is the joy of my life. I love spending time with him and try to see him at every opportunity I can. Emily is married to James Arnold. She is a pharmacist and works in Huntsville. My step-daughter Lil lives in Marietta, Georgia with my two wonderful grandsons Ben and Philip. Ben is a Freshman at Georgia Tech and Philip is a sophomore in High School. For the past ten years, I have spent most of my free time with Troy Ferguson of Scottsboro. We enjoy traveling and going to the Alabama Football games. Roll Tide, Roll.