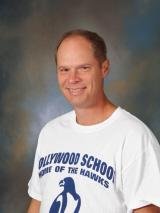 Phone: 256-574-2054
Email:
Degrees and Certifications:
I received my Masters of AgriEducation in 1995. Then began attending Athens University in 2005 to become certified to teach Math/Science. 2008 to present- 7th/8th Math/Science teacher here at Hollywood. 2006-08 High school math teacher at Woodville 2005-06 Agribusiness teacher at Buckhorn 2002-05 Math/Science teacher at Three Springs 2001-02 Math/Science teacher at Crossroads Academy 1999-2001 Agribusiness teacher at Paint Rock Valley 1996-1999 Agribusiness teacher at Berry High School
Mr.

Harward Durham

I am a 1982 "graduate" of Hollywood after starting here in the 1st grade (no kindergarten back then haha). From there I transferred to Scottsboro where I became a 1986 graduate. The following fall I enlisted in the Army and served 3 years as an Infantryman. Once my time was up, I started Auburn University. The following fall, I married my best friend from high school and church (we even dated a couple times in junior high). We now live in the Kyles Community at the foot of Crow Mtn and have three beautiful children: Cody (our flight medic), Catherine (attends college and works at Highlands) and Colton (current 10th grader at Scottsboro on the wrestling team).