2021 State Champions!!!

Bottom L-R: Hannah Mayes, Madison Carter, Ashlyn Blizard, Tori Whisenant, and Lindsay Chisenall.

Middle L-R: Reese Smith, Kolbi Hill, ZaKiyah Hutchins, Caymahne Allison, Brianna Garner, and Lexi Garner.

Top L-R: Neely O'Brien, Abby Allison, Lexi Gary, Corey Jones, Coach Brittany Bozarth, Coach Meagan Willis, Holli Guess, and Layni Smith.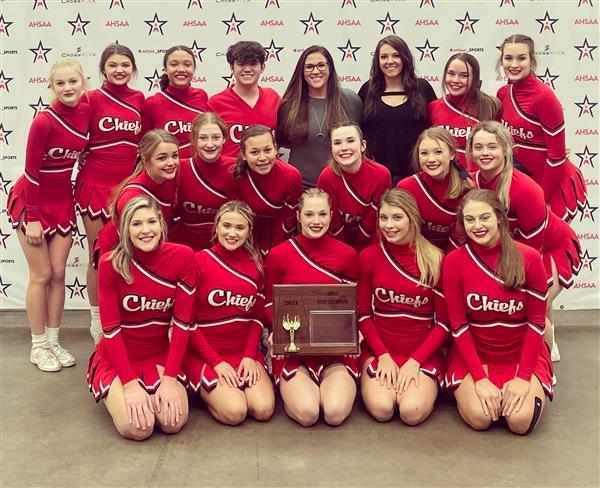 Our Coaching Staff

Ms. Meagan Willis and Mrs. Brittany Bozarth